Revolutionary New MT4 Charting System Takes All The Guesswork Out of Forex Trading And Allows Traders To Find Profitable Trades At Any Time,
Day or Night
No more noise, no more "chart clutter"
Just a 80-90% certainty what direction price is going next!
Don't believe me? Then look at the two MT4 charts below and ask yourself which chart you would rather trade off of:
This One?
Or This One?
If you don't like to read, watch this 7 minute video to learn
what you need to know about this amazing charting method
"This is the first time I've written a testimonial for ANY product, but I am so pleased with how the Renko Charting System has improved my trading, I decided to send you this note. I only trade 1 mini-lot right now, but I paid off my purchase in the first week of trading, and after just three weeks, I have almost doubled my account. This is so simple to understand and works so well, I do not understand why all traders are not using this method to spot winning trades. I hope you find my testimonial useful.
Janice R.
WHICH INDICATOR DO YOU THINK GIVES YOU
THE BEST ENTRY POINT WHEN TRADING FOREX?
Look at the chart below. It's a 5 minute chart for the EUR/USD, from November 27, 2009. There is nothing special about this time period (no economic news was released during this period) so your trading would have been strictly based on Technicals (Indicators). So which indicator (or set of indicators) do you believe would give you the best entry point to catch this short term trend and maximize your pips gained? Scroll down for my own analysis, using several of the more popular indictors and methods.
Specifically, priced dropped significantly during the 5 minute candle at 16:00, reversed course for 15 minutes, dropped for two more candles, and then started its long march up at the 16:30 candle. My question is, which indicator do you think gave you the best entry?
Over the past few years, I've relied upon the Heiken Ashii candles (2,6,3,2 settings), the Slope Direction Lines (34,2,0 and 9,3,0 settings), simple Support and Resistance lines and of course, the Anniversary Trade (which is a moving average crossover trade, for those of you who never read my book).
Obviously, there are dozens of other indicators, with a myriad of settings you could use, but I want to keep this shorter than a Tom Clancy novel, so lets just look at the indicators I've mentioned.
HEIKEN ASHII SMOOTHED
If you use the settings I mentioned (2,6,3,2), then your charts probably look a lot like this:
I know the price numbers along the right side are not really clear, but I have a clear copy in front of me, so just trust me to copy them here correctly. The first H/A candle to show signs of turning was at 16:40 (where the H/A was a red dot at the bottom and a blue wick running up). That candle closed at 1.4898. Since you can't really trust the mixed color candles too much, most traders would wait for the next candle to also close blue in color before jumping in. That price was 1.4904. So using the H/A candles, you would buy in at 1.4904 and have an 80 pip run in front of you. Definitely not too shabby.
SLOPE DIRECTION LINES
We discovered the slope lines a couple of years ago, and they have been a boon to our trading overall. Modeled after the Hull Moving Averages, the Slope lines can oftentimes get you in near the bottom, and out near the top if you have the patience to wait for the colors to change. Using settings of 34,2,0 for the "slow" line and 9,3,0 for the "fast" line, the trade calls for you to check the color of the slow line, and place trades as soon as the fast line changes to the same color. Similar to the Heiken Ashii candles, it's best to wait until the second candle closes after the color change, as this indicator tends to "repaint" when there is no clear trend under development.
Using the 2 Slope Line method, you can see that the "slow" line turns from red to green at 16:50. The color change locks in when the second candle closes at 16:55, and this is where you would enter your Buy order, at a price of 1.4910. So your entry would be 6 pips worse than using Heiken Ashii candles, but you still get a good entry price considering the way this trade unfolded.
SUPPORT AND RESISTANCE LINES
Support and Resistance lines are the backbone of virtually all trading. By waiting for price to break out of a range, and trading in the direction of the breakout, you give yourself a better than reasonable chance to get into a winning trade (most of you got the GBP/JPY trade I sent out a couple of weeks back, and that call was based on nothing more than a breakout from an increasingly diminished range, bounded by a support line at the bottom and a resistance line at the top).
For the trade we are examining, we actually have to go back in time a few hours to see exactly where those S & R lines would be placed.
You can see that price moved above 1.4884 during the 5 minute candle that opened at 11:15, and stayed within a range between 1.4884 and 1.4928 for more than four hours. Price finally broke that range at 16:00 hours, but did so to the downside. Price retraced back up to the original Support line and then headed back down again. Frankly, this would be a Sell signal in just about every trader's book. You would sell at 1.4875 or so, and set your stop loss just above the original Support line at 1.4884.
And you would have banked a loss on this trade. Just as soon as you got in, price turned back around and took off, not looking back for almost two hours.
This just goes to show, no method works 100% of the time, and everyone banks a losing trade now and then.
The upside to this trade is that after taking a probable 20 pip loss (I would have set my s/l around 1.4895), and within about a half hour, price broke out to the upside of the original range and you could have entered a buy at 1.4935 or so. This still left you with a chance to make a quick 40 pips and come out ahead by the time the trade ran out of steam.
However, in this case, Support and Resistance lines didn't give you the kind of love you would expect from a breakout trade. So far, you got the worst entry price, and you had a 20 pip deficit to erase before you got to see any profit on this trade. By far, this would be your worst option on this trade so far.
THE ANNIVERSARY TRADE
In my book and in several of my live events, I've mentioned how The Anniversary Trade was my bread and butter when I finally became a successful Forex trader. While I have strayed from my first love, moving towards more technical indicators to find trades, the fact is that this method of trading is just as sound today as it was 5+ years ago when I started using it.
Depending on which crossover you trade, your entry would have been at 1.4904 (the 4--red-- crossing up through the 16--white). If you wait until the 16 (white) crosses through the 60 (Blue) your entry would be at 1.4925. Both reasonable entries and both would put you in position to grab 50-80 or so pips this move made.
So looking back at the various results, you can see that any of the indicators got you in at pretty good prices...from 1.4904 to 1.4925. Using Support and Resistance was the least successful trading tool (for this particular trade...it is still an ultra-valuable trading tool to learn and will give you many more winners than losers.)
Jeff...Thanks for your email; no, you do not need to issue a refund for a duplicate charge. Here's what happened: my Dad is a hard-core Forex trader, and he really wanted me to get into trading, so he bought me your Renko system to start with. He said he hadn't used it, but he knew a couple of traders who were having some success, so he thought it might be a good way for me to start. I used it for one week, and at the end my Dad looked at my trades and compared them to his. He immediately bought his own set of Renkos from you (which is why you have two credit card charges to the same account). Now we are on the phone to each other constantly, talking about the charts and trades we are seeing. It has been a lot of fun, and we are both making some nice coin in the process. Just thought you'd like to know.
Jeremy I.
HERE IS THE TRUTH ABOUT EVERY INDICATOR YOU USE
All of your indicators need price to move 15-30 pips before they start triggering trades.
Since most of us are on quests just to make 10-20 pips, it just kills me to see pips get passed by while waiting for my indicators to kick in. If there was some way to get in on a move on the very ground floor (or at least the mezzanine) I could have my 10-20 pips already banked before the indicators began getting everyone else into the trade, and I could either close out the trade (happily, I might add) or hang in and grab a few extra pips as the momentum kicked in from all the other traders around the world jumping in when THEIR indicators started giving them the same signals.
I've spent months (years, even) trying just about every indicator known to man or beast, using every conceivable setting I can think of, and have reached the conclusion that just such an indicator does not exist.
Last week, I learned something shocking: I was right all along.
It's not an indicator I should have been searching for.
It's a charting method!!!
What I spent years looking for (and finally found) is called Renko Charting. It's a type of chart developed by the Japanese, and brought to the western world by Steve Nison (the guy who actually "wrote the book" on using candlesticks for trading). I'm not going to get too deep into all the theory behind how these charts differ from "normal" candlesticks...mostly because all the higher math just confuses me and makes me go cross-eyed...instead, I'm going to show you a chart generated by the Renko Charts, which covers the same trade we examined in the charts above.
The first thing I think you'll notice on these charts is the complete lack of "noise" that you see on regular candlestick charts. No long wicks, no protracted periods of sideways movement. Pretty much just up or down. Sometimes the Up moves last 1 or 2 candles, sometimes they last 8 or more candles (and of course, the same goes for downward moves as well).
If you are an aggressive trader, you get in the first time you see a blue candle or a red candle close (meaning the previous candle was the opposite color). You stay in until the color changes again. Or you can wait for two or even three candles to close, to make sure the trend is established, and then get in. Obviously, by waiting you are getting a worse price than you would get by jumping in on the first color change, but you are also avoiding getting into a set of whipsaw trades that do nothing but knock you out of trade after trade. And that can happen when price is in a tight trading range.
In this case, the first blue candle closed at 1.4885. That is 19 pips before you got the earliest signals from the other indicators I mentioned. The second candle closed at 1.4990, 14 pips before then other indicators told you to get into the trade.
If you are a more conservative type trader, there are a couple of other indicators you can add to the charts to give you added confidence before you place a trade. In the videos I created for using Renko, I'll show you the exact indicators I use, with their special settings, that get me into the best trades possible and make earning 30 pips on a trade as easy as pushing a button and walking away.
So How Do You Know When To Get Out Of a Trade?
The other issue is where to get out of the trade. You can see there were four red candles interspersed along the upward move. There are a few ways to deal with this, but I'm not going to bother getting into it here. The quiz question had to do with entries. But rest assured that there are simple and effective ways to stay in a trade and bank as many pips as there are for the taking, if you have the guts to stay in the trade. In the videos, I go over my exit strategy in full detail.
Watch A Renko Trade In Action
Use One of Our Custom Indicators to Help You Find Entries and Exits
The simplest way to trade the Renko Charts is to Buy and Sell on the Color Changes...but since these charts are time-based, many traders prefer to set a specific profit target (30 pips seems to work best) and then "set and forget" their trade. Others prefer a bit more confirmation before they trade, so they include one or more indicators to help them decide to get into any specific trade.
The picture below is a screen capture from yesterday's trading (1-20-2011). This picture shows the Renko Charts along with a BBand indicator we've found to be very effective (and which we include in the download package). Between 5 p.m. on the preceding evening (when the "new day's chart" opened) and 5 p.m. on 1-20-2011, you can see there were 7 trades signaled by the BBand indicator. 6 trades netted 30 pips each, and one trade was a 20 pip loser, for a net gain of 160 pips for anyone who took all 7 trades.
Hi Jeff...I just wanted to say I really like the Renko's and am happy with my purchase. And I've purchased a lot of stuff that's crap, but I'm getting some good trades with Renko. Just caught 50 pips on EUR/USD and am still long (and up) on EUR/AUD.
Paul W.
But Know This---Renko Charts Might Not Work For You
These charts are simply not for everyone. In fact, they will not work for most people, simply because they require patience, discipline and the ability to take decisive action when the time comes to take a trade.
Why is that?
Because these charts are all based solely on PRICE, not on TIME. Time based charts post a new candlestick or bar every 5 minutes, or 15 minutes, or one hour...whatever time frame you selected when you opened the chart.
These charts ONLY post a new candle when price has advanced 5 pips, or 10 pips, or however many pips you select when you open the chart. This means you might go for HOURS before you see a new candle open, or you could see several candles open and close within the space of seconds, if price makes a dramatic move (usually right after a big news release).
Renko Charts are for traders who have the guts to take the trades when they see the signals, and the patience to hang in the trade as long as the Renko charts say the trade is still trending in the right direction.
If you are NOT that kind of trader, don't bother reading any further. This is simply not for you.
But if you happen to be that type of trader, then I have a deal for you.
I'm putting together a package of material (including the indicator and template that generated the picture you see above) for a "big ticket" release this Summer (2012). The price is going to be in the $1500 to $2,000 range. I haven't worked out all the details yet, but I'm thinking about hosting a cruise, probably in the Caribbean since it's not too far from my front door, and doing a combination vacation/live training cruise for a handful of people.
But that is down the road a bit.
For now, I'm going to let the entire package go for $49. That will include the indicators, the template, and the 4 videos I've made on how to install and set up the charts (even though it runs on MT4 charts, it's a lot different that what you are used to) and a 5TH video from a webinar I hosted on how to take full advantage of the Renko charts and maximize your winning trades.
Mr. Jeffrey,
Is 13 consecutive winning trades normal with Renko? Because that is what I have made since I started using your charts. I have never won 13 trades in a row before. In fact, the most I ever won was 3 in a row. I cannot believe my eyes when I look at my account right now. Thank You so much for this Charting Method. I now believe I can trade as a professional and make a living from my trading.
Samir R.
He (or She) Who Hesitates Is Lost
HOWEVER, I'm limiting sales to 500 packages at a time because any more than that and the various and sundry customer service issues become a nightmare, and I have too many other items on my plate to spend every waking hour dealing with C.S. issues. If the Order Now Button below is still active, it means you can still grab a Renko Charting Package for $49. If the Button does not work, it means I reached my limit of 500 sales, and have taken this package off the market for now.
What I'm hoping is that those of you who pick up a copy at this reduced price will be impressed enough with Renko Charting that you will be willing to provide me with a testimonial on how well it worked for you. Something I can use when I announce the Big Ticket Release later this year.
And at this price, if you are a real trader, you'll probably make back the purchase price in the first day or two of trading.
45 Day Money Back Guarantee
Go ahead and put Renko to the test. Try it out for 45 days and if for any reason Renko fails to meet your needs as a trader, I'll give you your money back.
So if all of the above makes sense to you, click on the button below and get your very own Renko Charting Package while they are still available.
JeffG
P.S.--Remember, only 500 copies are going out at this price, so don't wait too long to make a decision or you just might find it's too late.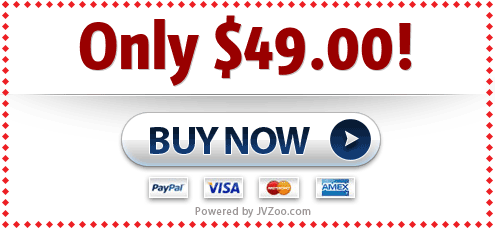 Contact Terms of Use Affiliates
U.S. Government Required Disclaimer - Commodity Futures Trading Commission Futures and Options trading has large potential rewards, but also large potential risk. You must be aware of the risks and be willing to accept them in order to invest in the futures and options markets. Don't trade with money you can't afford to lose. This is neither a solicitation nor an offer to Buy/Sell futures or options. No representation is being made that any account will or is likely to achieve profits or losses similar to those discussed on this web site. The past performance of any trading system or methodology is not necessarily indicative of future results.
CFTC RULE 4.41 - HYPOTHETICAL OR SIMULATED PERFORMANCE RESULTS HAVE CERTAIN LIMITATIONS. UNLIKE AN ACTUAL PERFORMANCE RECORD, SIMULATED RESULTS DO NOT REPRESENT ACTUAL TRADING. ALSO, SINCE THE TRADES HAVE NOT BEEN EXECUTED, THE RESULTS MAY HAVE UNDER-OR-OVER COMPENSATED FOR THE IMPACT, IF ANY, OF CERTAIN MARKET FACTORS, SUCH AS LACK OF LIQUIDITY. SIMULATED TRADING PROGRAMS IN GENERAL ARE ALSO SUBJECT TO THE FACT THAT THEY ARE DESIGNED WITH THE BENEFIT OF HINDSIGHT. NO REPRESENTATION IS BEING MADE THAT ANY ACCOUNT WILL OR IS LIKELY TO ACHIEVE PROFIT OR LOSSES SIMILAR TO THOSE SHOWN.
No representation is being made that any account will or is likely to achieve profits or losses similar to those shown. In fact, there are frequently sharp differences between hypothetical performance results and the actual results subsequently achieved by any particular trading program. Hypothetical trading does not involve financial risk, and no hypothetical trading record can completely account for the impact of financial risk in actual trading.

All information on this website or any product purchased from this website is for educational purposes only and is not intended to provide financial advise. Any statements about profits or income, expressed or implied, does not represent a guarantee. Your actual trading may result in losses as no trading system is guaranteed. You accept full responsibilities for your actions, trades, profit or loss, and agree to hold Simple4XSystem and any authorized distributors of this information harmless in any and all ways.

*Depending upon state and country laws - always seek professional advice.